With our one-of-a-kind digital Design Plans, an enriching learning and creative experience awaits you. Discover a new step-by-step way of creating your own stunning container gardens with ease.
DESIGN PLANS
An enriching learning and
creative experience awaits you
Whether you're a novice gardener or an expert looking to get inspired, let us show you how to grow the perfect container garden that will add colour and personality to your outdoor space. More than learning how to plant your garden and help it thrive, you'll get to tap into your creativity, cultivate your skills, connect with nature and make space for mindfulness practices.
INTRODUCING
The Emerson Wild Design Plans
Inspired by nature and design, we take a modern and thoughtful approach to gardening. Drawing from our horticulture expertise and years of designing over 100 custom containers, we poured all of our knowledge into comprehensive and stylish Design Plans for every season.
They're packed with everything you need to know to help your potted gardens flourish. From easy-to-follow directions to inspiring ideas, designer secrets, tried and true recipes, must-have planting tips, maintenance advice and sustainability techniques, plus more.
Through storytelling and rich visuals, each signature plan captures the essence of the season, taking you on a nurturing journey through creativity and wellness.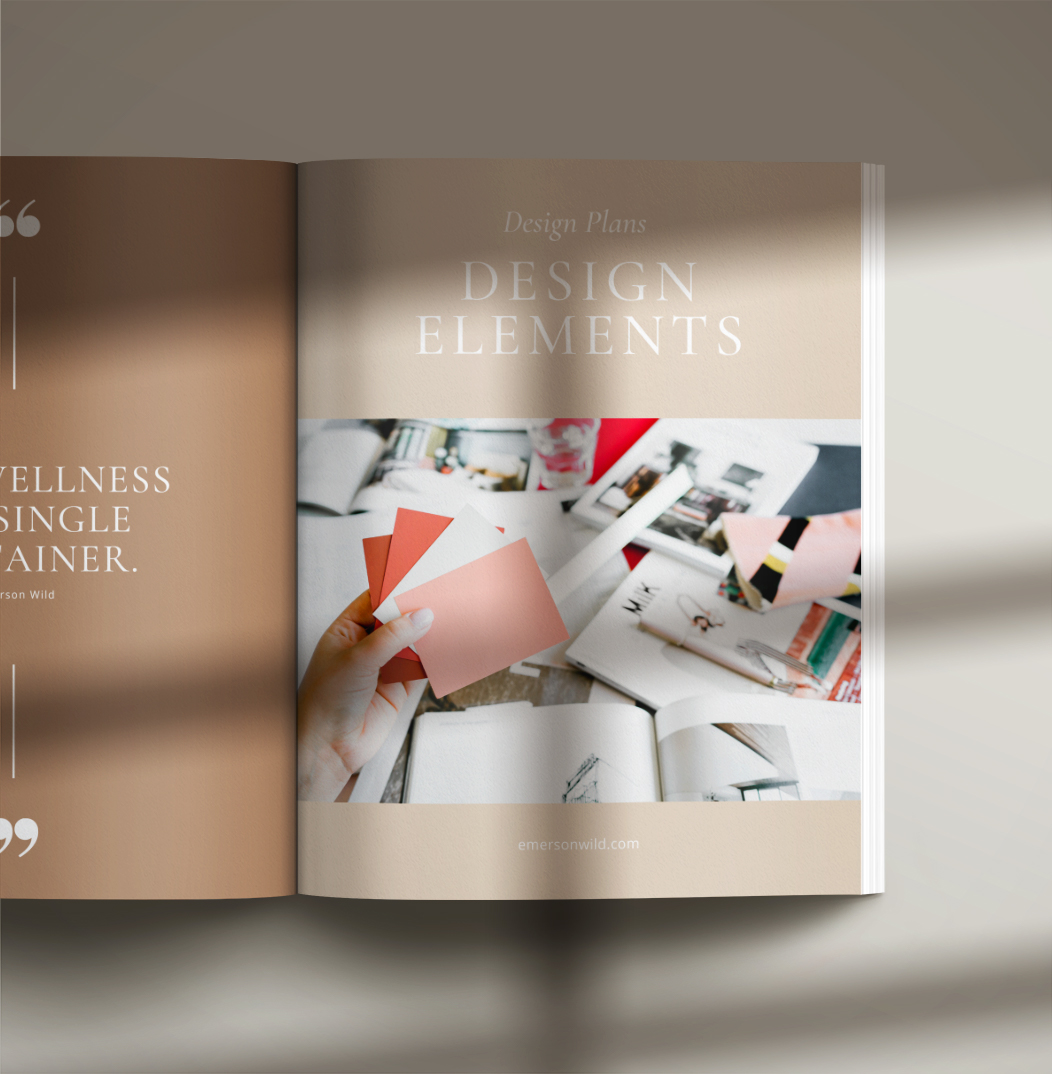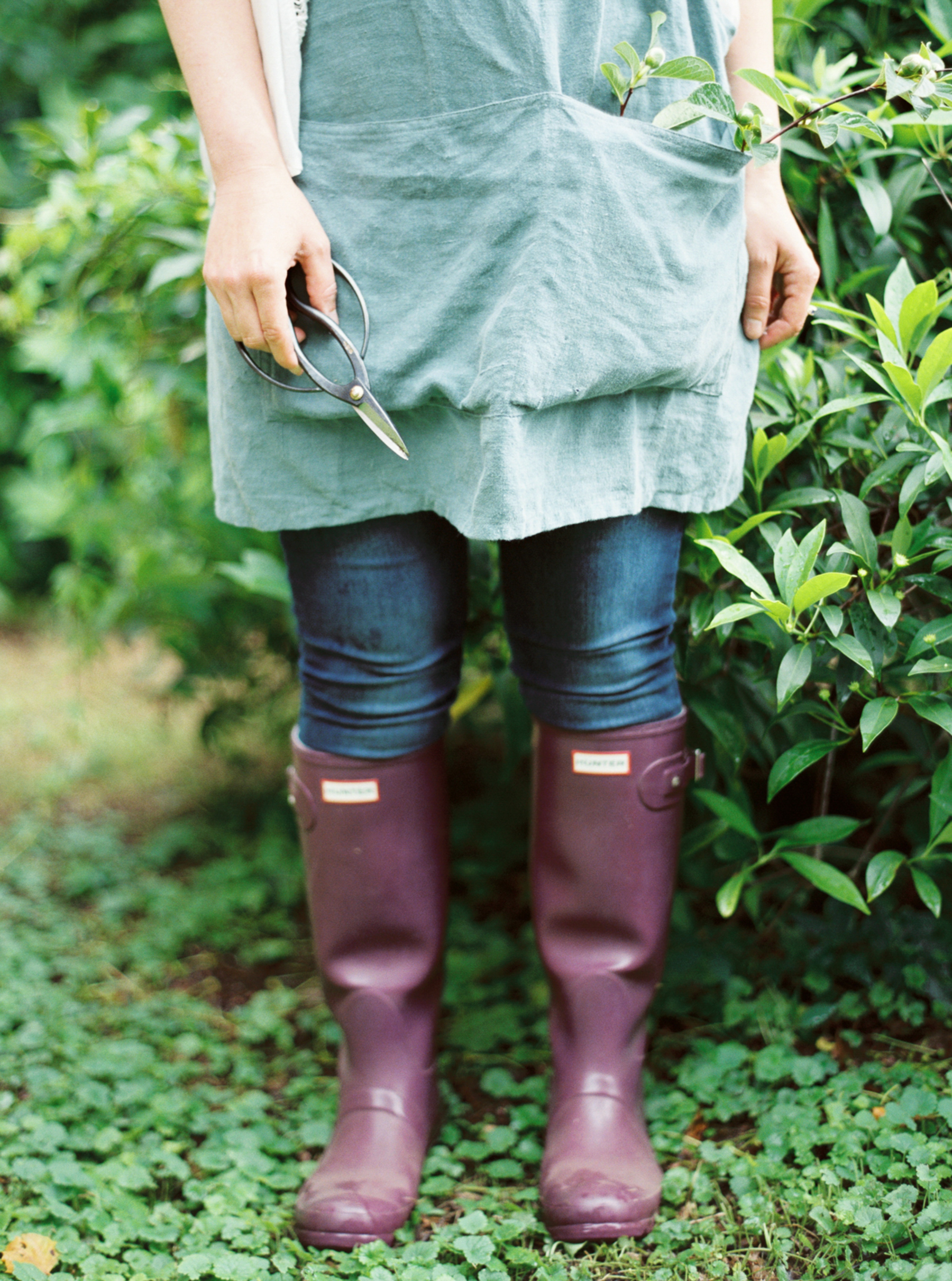 …nature lovers, plant enthusiasts, hobbyists and seasoned gardeners alike. You appreciate professional direction but aspire to create your own container garden and add your personal touch.
Design and plant your potted garden like a pro:
Learn all the know-how and tips to confidently recreate professional results at home.
Make a statement with bold and distinct aesthetics:
Create an eye-catching work of art in your container with seasonal colour palettes, lush, organic textures and sumptuous combinations.
Keep your garden thriving:
Caring for your plants is a breeze when you know what works and techniques to use.
Ignite your creativity:
Get inspired to express your individuality and style by customizing your design and making it meaningful to you.
Cultivate a sense of calm and joy:
Incorporate wellness and mindfulness rituals to reconnect with nature and boost your mood.
Our professional Design Plans are elegant, high-quality booklets available for download only. Each one walks you through how to plant your container garden and create one look, with alternative plants and colour scheme options.
A welcome introduction that shares the Emerson Wild philosophy and inspiration as well as practical advice to get you started.

A curated mood board with inspiration for trends, design themes and seasonal colours.

Sketches to provide you with visuals of the concept and finished design.

A colour palette tailored to the season with combinations and themes for you to explore.

A container plan with visuals of the design layout, planting recipes and plant-by-number directions that take the guesswork out.

A list of plants and materials that work best together and meet the standards of the design plan to give you options.

A shopping guide with a handy checklist of the plants and materials you need.

Helpful instructions on how to prepare your container to set you up for success.

Simple step-by-step planting instructions and solutions, so you know exactly what to do.

A plant TLC guide with recommendations for watering, feeding and maintaining your garden to keep it healthy and looking good.

Recycling and repurposing ideas as well as techniques and tools that promote a sustainable approach.

Emerson Wild designer secrets and tips for perfecting your container.

A guide for core stretches aimed specifically for gardening to improve your well-being.
Once you purchase an Emerson Wild Design Plan, it's yours to keep and refer back to for guidance and inspiration, season after season.
Spring
Welcome the season of growth and renewal with the prettiest bulbs, most fragrant blooms, and cheerful annual pansies that often have charming "face" patterns. The designs encourage you to savour the simple joys of springtime and the first flowers of the season.
Summer
Vibrant colours, eye-catching blooms, extraordinary forms and heady fragrances unite to capture the essence of summer all season long. Thriller plants that garner attention are used as focal points, adding an element of silhouette, movement and rhythm to your container.
Fall
Turn over a new leaf with designs that incorporate autumn palettes, abundant textures and Chrysanthemums, the quintessential flowers of the season. The change in landscape brings a dramatic and rich colour scheme with a flash of colour contrasting deeply-toned foliage.
Winter
The beauty and fragrance of fresh greenery herald the changing of the seasons and engage the senses. Celebrate the holiday season's natural splendour using lush greenery, dried botanicals and decorative elements to create distinctive interplays of colour, form, texture and movement.
What's container gardening? What are the benefits?
Just like its name implies, container gardening is growing plants in containers instead of in-ground. You can grow almost anything you want in a container. They provide endless creative possibilities and can bring your outdoor space to life no matter where you live as well as add colour to it every season.
If you're new to gardening, containers are a lot easier to tackle than a whole garden. They're also more versatile—you don't need a lot of space and because they're portable, you're able to move them around.
The best part? You don't need a green thumb to plant your container garden.
I don't have a container. What should I look for when getting one?
Containers come in all different shapes, sizes and styles. Here are the two important factors you'll want to consider when shopping for one:
Does it allow for drainage?

Is it the right size for my space?
Containers with drainage holes that strain the excess water from the soil are your best options for allowing your plants to thrive. As for the size, you'll want to assess your site and location first to determine the space you have (take measurements for this.)
Bigger containers usually require less daily attention as they provide adequate growing environments for roots, delivering enough space, moisture, nutrients and air to nurture them. They also have more visual impact and can help create a stunning focal point.
Our recommendation is to select a container that has a classic and simple shape in a dark colour base. Anything too ornate might steal the attention away from your plants.
What tools do I need to get started?
It's pretty simple to start container gardening. All you need are a few basic supplies, including gardening gloves, pruning shears, a hand trowel and a watering can. A bucket is optional, though it is convenient for keeping the loose soil in one place.
Where do I have to go to get all the plants and supplies?
We recommend going to a local, reliable garden centre because they carry a wider selection of plants and have knowledgeable staff that can help answer your questions. They're also usually well-organized, so you'll have an easier time finding what you're looking for. Since we provide you with a few alternatives for plants in our Design Plans, you'll always have options.
A good tip: Make it a stress-free experience by bringing printed copies of our shopping guide and checklist with you to the garden centre.
Can I bring my container garden indoors?
Our seasonal Design Plans are specifically for creating outdoor container gardens.
That being said, we'll be adding more Design Plans in the future, including indoor container arrangements filled with plants that are ideal for inside your home. Keep an eye out for inspiration coming your way on how to bring nature indoors!