Often referred to as a month of love, February is the time to celebrate love and all our relationships. It's not just for sweethearts and lovers, but additionally for anyone who holds a special place in your heart. Whether that's family members, friends or the often overlooked category of ourselves. With Valentine's Day fast approaching, we wanted to take our own botanical twist on this celebration. We've selected our favourite heart shaped plants to either welcome into our homes or to give as gifts (that will continue growing, just like your love).
Heart Shaped Plants We Adore

1. Flamingo Lily (Anthurium spp.)
When curating our list, the first plant to come to mind was the Flamingo Lily, commonly known by its scientific name Anthurium. Not only are the leaves perfect hearts, but the main attraction is the bright and shiny blooms. While the striking red might come to mind first, varieties are available in pinks, whites and even purple for a more subtle colouring. When gifting a plant, ease of care should be considered. So, it's a good thing that these plants are fairly low-maintenance. All you need is bright indirect light and watering only when the soil is dry.
2. Sweetheart Hoya (Hoya kerrii)
Did you know that this hoya is often referred to as the Valentine's Day plant? Generally sold with a single propagating leaf which resembles a small succulent heart, these sweetheart hoyas eventually grow out delicate vines. Gentle indirect light is best, and as a succulent they're fairly drought tolerant. Which just means you can water them once or twice a month.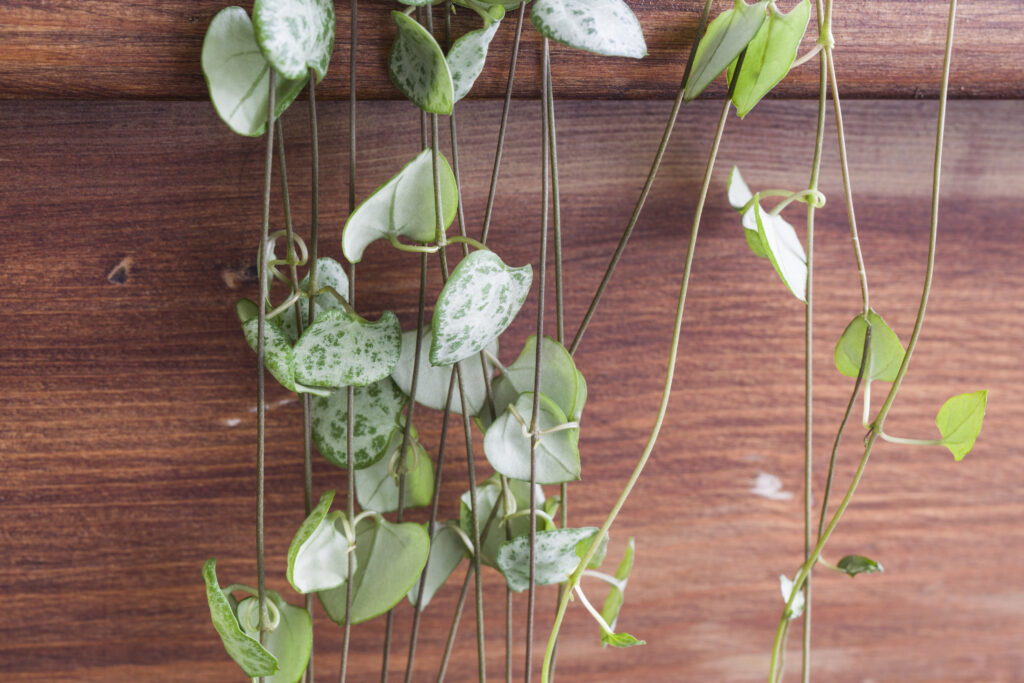 3. String of Hearts (Ceropegia woodii)
Rather than wearing its heart on its sleeve, this plant wears them on its strings! Simple, yet reminiscent of various heart-themed decorations, these dainty plants release a plethora of vines, each displaying many little hearts. We love variegated varieties that often display softer hues and some include tiny hints of pink.  While they're not technically succulents, they are rather drought-tolerant and only need to be watered when they begin drying out. So consider gifting many, many hearts to someone special in your life.
4. Heart Fern (Hemionitis arifolia)
Ferns in general aren't considered low-maintenance plants, mostly due to their humidity needs. But the solution is to place them in a bathroom or near the kitchen sink where they can enjoy that extra misting. Plus, bright but indirect light is essential to their success. Their requirements may be specific but the heart fern is sweet and simple and will light up any room they can thrive in.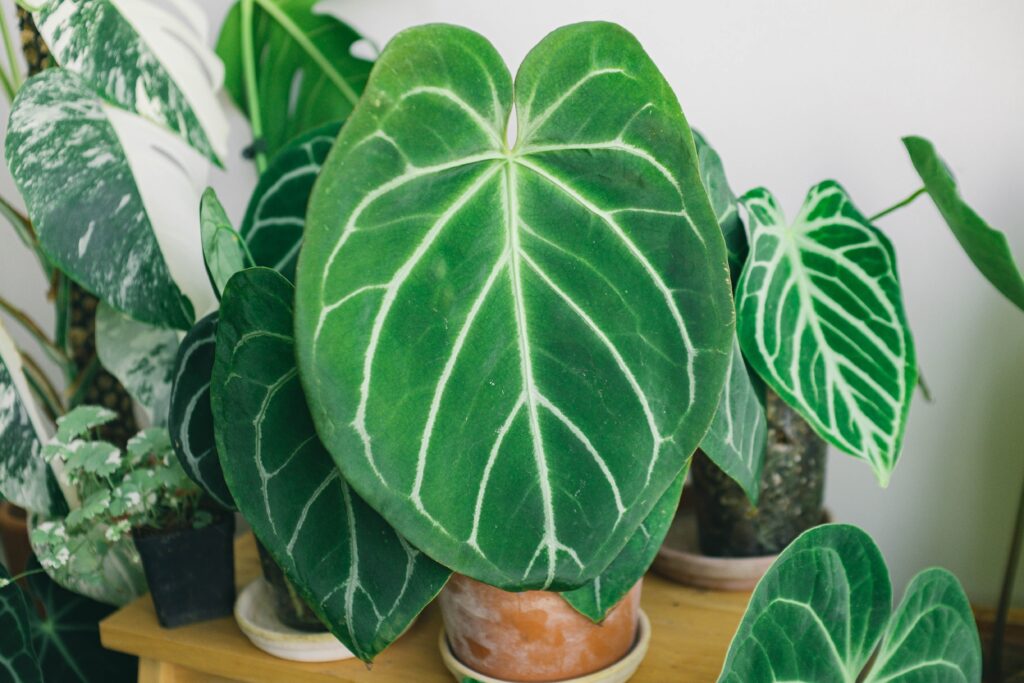 5. Velvet Goddess (Philodendron Gloriosum)
The showstopper of the list. Philodendron gloriosum features large heart shaped velvety leaves with stunning white veins. If you're a plant lover and are looking to treat yourself, look no further. As many other philodendrons, this species enjoys well-draining soil, with waterings only when the top few inches are dry and that ever-sought after bright and indirect light. You'll love having this focal piece in your home, we just know it.
May your loves blossom and bloom this month with these heart shaped plants, whether you're gifting them or treating yourself. Need a little more inspiration? Read about the 2023 Pantone Colour of the Year, which includes a plant that would be perfect to start indoors and then bring out to your garden in the spring! And if you haven't already, be sure to sign up to receive our 2023 Trend Report which includes our predictions for all things home, garden and lifestyle in 2023.  Ps. We'd love to connect, be sure to follow us on Instagram and Pinterest!