As we say adieu to the summer months, many of us eagerly anticipate the Autumn. There's a happiness associated with sudden transformation of the leaves on the trees. A clarity in thinking connected with the cooler temperatures; an overall joy linked with the rich smells this season brings. The culmination of all these pleasantries is what we like to call the Fall feeling. Whether you know it or not, there's even multiple psychological reasons why as a nation many of us love this time more than any throughout the year. After years of schooling, this season brings a sense of starting anew, there is a return to a more consistent schedule as holidays are over and routines return. We even experience mild and comfortable temperatures (at least here in Canada), that make spending time outdoors extremely pleasurable.
However you define your fall feeling, we wanted to explore how you can go about enhancing it and extending it into your home. We've curated a list of simple and on trend things you can do to create an atmosphere of comfort, beauty and contentment.

Dried Florals
If your affinity for the autumn centers around visuals of the season, this is the perfect decor addition to your home. Think of walking through autumn forest trails, golden hues, deep oranges and brilliant reds, and then introduce that into your home. Providing a practically maintenance-free alternative to fresh bouquets, we love the versatility that comes with selecting dry. A simplified yet impactful statement, that reflects the organic essence of Fall. In a world where more of us are striving to be environmentally conscientious, dried florals are the sustainable answer. They share the story of the world around us without having the same detrimental effect on the planet as fresh flowers do.
Plus, in a world that is moving so quickly these dried florals and grasses among other things help to slow everything down. While so much around us is short-lived, a stunning dried bouquet or arrangement is long-lasting and there is a comfort to that. This Fall, we have our sights set on wheat grasses in warm hues of orange and brown, broom bloom in yellows and greens and a plethora of colour in dried floral wreaths.

Vessels
We've seen a resurgence of terracotta in the last few years, an earthenware substrate that brings a very particular richness to the home. As you settle in for the season, freshen up your decor with the introduction of character pots, trophy pots, urns and heavy vases that provide unique decor while still honouring the season. While we immensely enjoy the beautiful and warm that natural terracotta can provide, we additionally swoon over clay vessels painted in deep grays and classic whites, for a more neutral approach. Vessels however, are not limited to clays. If you're looking to head in a more unique direction, then consider the following:
Mouth Blown Glassware
Each piece is unique, laboured upon individually in a slow and beautiful way. Imperfect, but in a way that makes the presence of a piece all the more impactful. Look for vessels in solid shades of topaz brown, olive greens and rich mahogany. Our favourite utilization of glassware is the pairing with fragranced candles, which can evoke the classic comforts of the season. Scents like cinnamon, cedarwood, apple, amber and our favourite orange/clove/cinnamon are options that are sure to please.
Handwoven Baskets
Welcome texture and intrigue with pieces that can be both decorative and functional. Here at Emerson Wild we look for natural materials like seagrass, rattan and banana leaf rope. Additionally, we are especially fond of pairing baskets of different shapes and sizes with indoor plants and structural botanical displays.
Metallic Accents

As we gather together to enjoy the bounty and abundance of the harvest, both literally and figuratively, we look primarily to our tablescapes. Elevate your autumnal tablescapes with the inclusion of brilliant and bold metallic pieces. From flatware that shines in bright golds, to cool and crisp onyx candlesticks paired with cream tapered candles, simple metallic pieces bring a little something extra to the table. Perhaps a certain festivity that we are nostalgic for during this time of year.
And we can certainly appreciate that metallic pieces can extend past our tablescapes, to other aspects of our decor. Particularly with the use of brass that pays homage to lavishness that goes hand in hand with the Fall feeling, in pieces like small figurines, urns and other smaller items that look great on shelves or coffee tables.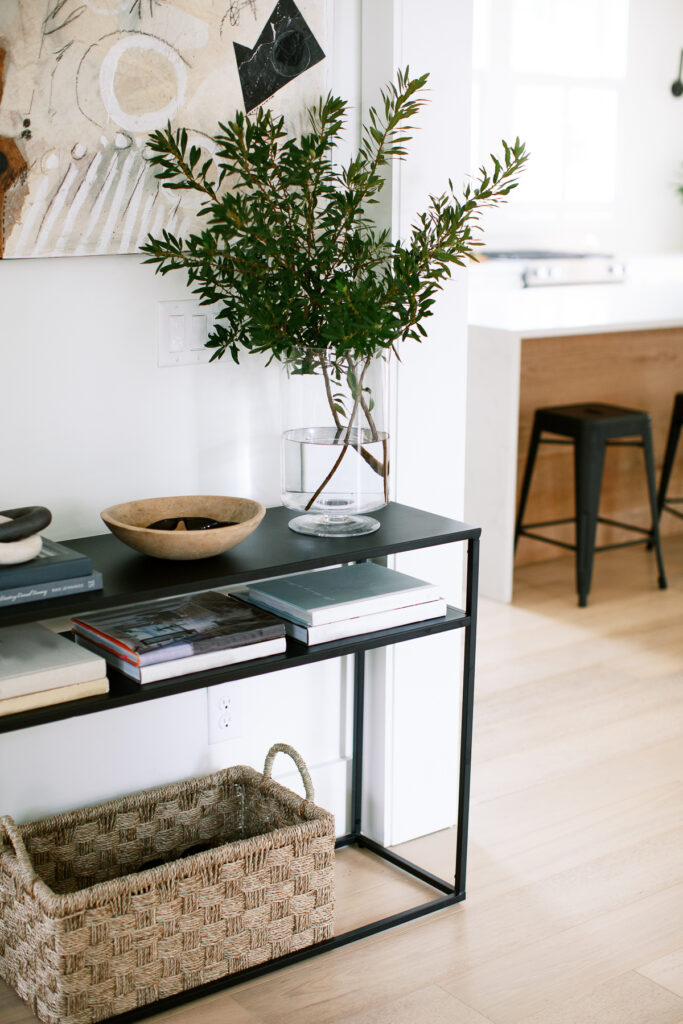 Don't Forget the Green
One colour that often gets set aside during these months is green. And your first reaction may be that you've seen plenty of it during the summer months. Nonetheless, this Fall we are going to be incorporating various shades of green including Jade Green Pantone 16-0228, to help soothe and balance us during a time when things are changing. Particularly in items like: velvet cushions, luxurious throws or even ceramic vessels.
Scientifically proven to relieve stress and be able to positively affect our thinking and general moods, we say it's important to have a bit of green. Jade green will find its way into our ornamentation, but we would be remiss not to touch upon the plant of the moment: Jade! The perfect way to add the bit of green while reaping the benefits of the introduction of a new house plant in your home.
From all of us here at Emerson Wild we hope all our readers can find a sense of joy in enhancing their own special Fall feeling. If haven't yet subscribed, sign up for our email list to receive exciting new updates from us. And, be sure to follow with us on Instagram and on Pinterest where we are always pinning the latest trends on all things garden and home.